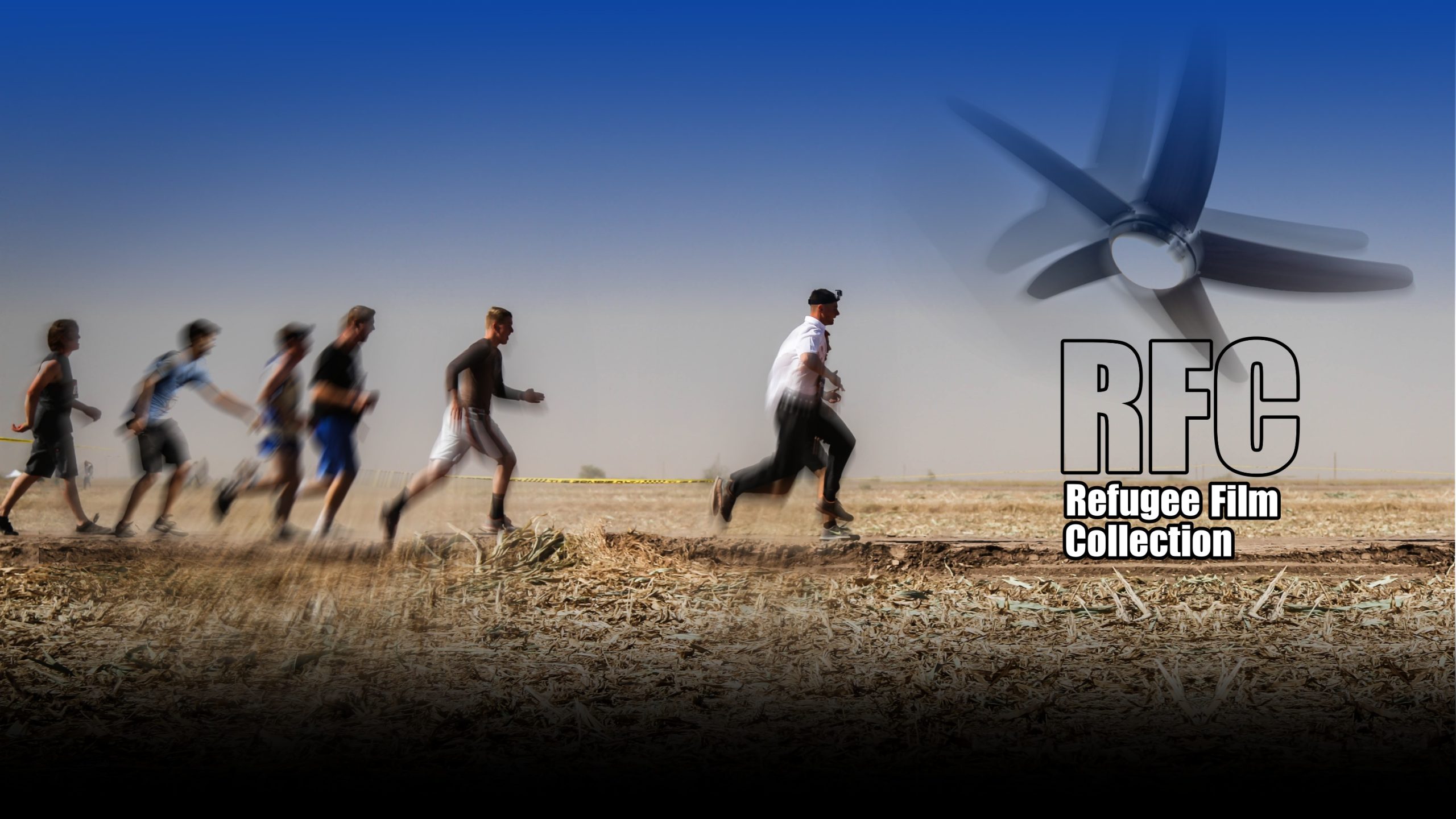 Refugee 2022 - 1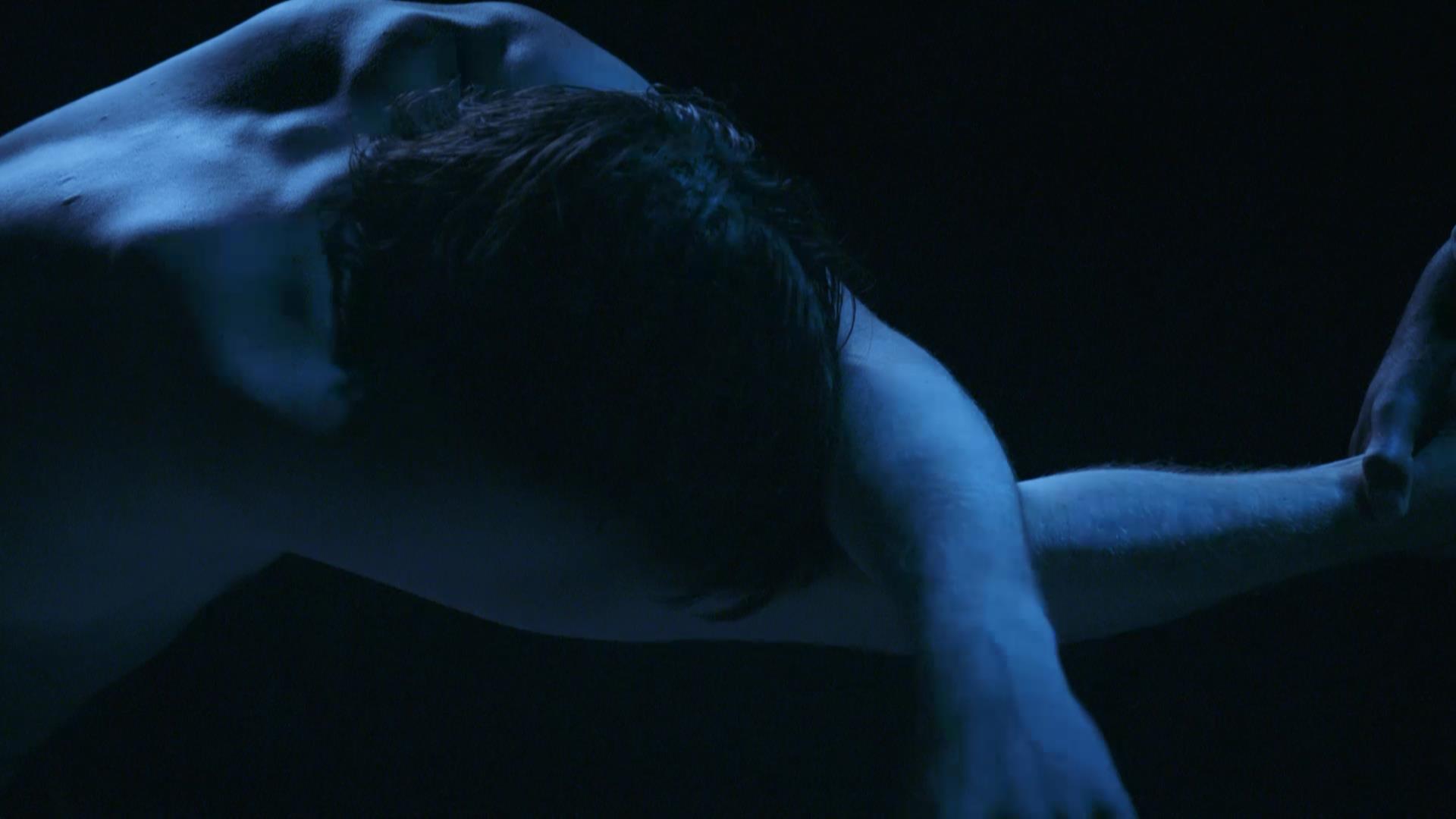 Paolo Bandinu Italy) – No Country, 2015, 2: 21
Paolo Bandinu Italy) – No Country, 2015, 2: 21
The video tries to rebuild through visions from the world, a story, a trip, a path that leads us to a reflection on the concept of the country.
A country seen as planet earth, cities, universe where they try to question the idea of the border. A thought pointing to idea of freedom of each human individual.
Paolo Bandinu was born in San Gavino (CA) on 16 08 1984. He began his studies at the Art College of Cagliari in 2003-04, he graduated in Painting at the Academy of Fine Arts in Sassari and in 2011 obtained the degree in Visual Arts and Multimedia Languages at the Academy of Fine Arts of Florence. He lives and works in Berlin.
My work moves through the pictorial stories that take shape on the canvas and evolve by means of a video montage where the constant evolution of painting tells every single gesture and sign, painting becomes music and sublimate the motion of the matter. A succession of feelings and moods evolve into a situation that immortalize every change and indecision in the balance between what happened and what would or will happen.

Abe Abraham (USA) – Salt Water, 2017, 5:52
Abe Abraham (USA) – Salt Water, 2017, 5:52
Salt Water explores the contrast between the force of natural events and our own need and desire for stability.
Abe Abraham creates video-art works that feature dancers from some of the leading dance companies in the world, including New York City Ballet, Alvin Alley, Complexions, Shen Wel, and Dutch National Ballet. His most recent work Salt Water has appeared in over twenty film festivals and exhibitions around the globe and has won several awards, including Best Film at the 31st Minimalen Short Film Festiva in Trondheim, Norway and Best Editing at ArteNonStopFilm Festival in Buenos Aires, Argentina.

Beate Hecher/Markus Keim (Austria) – Mare Mediterraneum, 2015, 9:00
Beate Hecher/Markus Keim (Austria) – Mare Mediterraneum, 2015, 9:00
mare meditenaneum describes the dangerous crossing of people fleeing to Europe in 7 short experimental sequences.
Beate Hecher
was born in 1972 (Austria), studied in Academy of Fine Arts, Vienna, and worked with various media of film, video, photography, performance, installation and theater works. She lives and works in Vienna.
Markus Keim
was born in 1969 (ltaly) and worked with various media of film, video, photography, performance, installation and theater works. He lives and works in Vienna.
Their collaborative works were invited to the several internationalfestivals and venues.

Amir Kabir Jabari (Syria) – Domiz Camp, 2015, 3:11
Amir Kabir Jabari (Syria) – Domiz Camp, 2015, 3:11
in one hand lots of rules which makes limitations for independent artists and millions of selfi images in virtual word with my self interest about war and refugees , in other hand snap shot ecstatic issues and make a some good time for people who are in hard situation , make me to find a way and made that video
Born on December 3, 1984 in Tehran,Iran. Amir Kabir Jabbari is an Iranian self-educated photographer. He dropped university to follow his passion and started photography in 2012 He has been working on different genres as well. Amir's works have been exhibited in two galleries in Tehran. He also was awarded at the art week in Istanbul Technical University in 2015. Indeed his Video has been awarded a "Lorenzo il Magnifico" in Florence Biennale .
Sonia Guggisberg (Brazil) – Meeting Point, 2017, 9:00
Sonia Guggisberg (Brazil) – Meeting Point, 2017, 9:00
Meeting Point was shot at Victoria Square, central Athens. The Square, historically a busy place, became a meeting point for the refugees. The film shows a poor Greek man performing a traditional song of his culture at the Square. His performance is intertwined with the statement of an Afghan man that describes his life in and out of the refugee camps. His story was told to the artist immediately after the closing of the Macedonian frontiers, forcing many refugees to return to Athens.
Shot in the refugee camps of Kastikas (Ioanninna) and Skaramanga (Atenas), this film portraits the state of lives, suspended in time. Far from urban centers and kept by European Union funds, the refugees are confined in containers or tents, where they can do nothing different then live oppressed by an invisible new horizon. On film, refugees share their dreams and draw maps of the routes they followed towards Greece in search for survival. They narrate their past experience, their desires for the future and the direct audio is intertwined with traditional music from their countries of origin.
Post-doctorate in Visual Arts by São Paulo University, PhD in Semiotics and Communication from Pontifícia Universidade Católica de São Paulo. Sonia Guggisberg works as artist, videomaker and researcher, participating in solo and group shows, lectures and workshops in Brazil and abroad since the 1990s. From 2007 to 2013, she developed the project [(Im)mobility] about human confinement and city redesign. The result was a series of video-installations that generates emotional pressure by opposing the will of displacement to its impossibility. Nowadays she's developing a research on the redesign identities and the human closure, borders and walls, in diferente possibilities. Through the artistic intervention in Site Specífics, multichanel Works, vídeo and sound installations she develops studies in videographic experimental language for art documentary and film. Her production has been seen in the USA, Germany, Mexico, Colombia, Spain, Chile, Bulgaria, Croatia, Malta, France, Denmark, Canada and Portugal.
David Gutema Gamatchis (Hungary) – Traffickers, 2015, 4:18
David Gutema Gamatchis (Hungary) – Traffickers, 2015, 4:18
traffickers from a fake migrant, around hostels being rented by migrants.
David Gutema Gamatchis
Media artist, living in budapest. Working at official newspaper called HVG as main cartoonist.Making documentaries since 2010.
The Unstitute (UK/Spain) – 'Immigranta', 2017, 6:24
The Unstitute (UK/Spain) – 'Immigranta', 2017, 6:24
Immigranta (2017) is a part of New Town – an interactive digital environment by The Unstitute http://www.theunstitute.org
"When I woke up one morning, looking out at the sun-scorched landscape and the faraway mountains, I could suddenly see her. The image, fully exposed to daylight, formed before my eyes and glowed as if through a strange prizm. The image of her reflected in my retina for a long time, and afterwards, continued wedging itself in, forming and reforming the landscape of my daily existence…"
The Unstitute
Built in 2011 to offer challenges to establishment language and practice, The Unstitute creates and curates video and sound projects, manifestoes, anarchic web-design and supports up to four online residencies per year as a part of its ongoing participation programme. Each department of the virtual building constitutes a series of movements which proliferate into extensions and entrances, holes and dead-ends, annexes and chambers; sequential sectional additions – never singular, absolute, permanent, profound – always plural, temporary, mobile, superficial.
Paul Barrios (Colombia) – Outside As Insidee, 2018, 14:00
Paul Barrios (Colombia) – Outside As Insidee, 2018, 14:00
Colombia is undergoing major political and social changes at the same time as increasing polarization and inequality among its inhabitants. The film is set in the lead up to the country's national referenderum that took place in November 2016, for Colombians to vote on whether to accept the peace agreements made with the country's biggest leftwing guerrilla group, the FARC. During this tide of political events, Camilo, a lonely young man, passes with some indifference through the streets of his city, Cali. In returning to the privacy of his home, he experiences for himself the reality that he wanted to avoid outside.
Paul Barrios has professional training in the visual arts as a graduate of the University of Caldas in his native country, Colombia. His work has been oriented towards diverse media such as audiovisual, painting and performance. Most recently, he has been exploring creative works through cinematography with an approach that involves materials and resources from the visual arts. In his work, he explores sociopolitical topics specific to his country which, in turn, intersect with global events. He is currently working on projects that link indigenous communities in Colombia and their relationships with ancestral traditions that are fast disappearing.
Alessandro Inglima (Italy) – Breathe, 2014, 2:41
Alessandro Inglima (Italy) – Breathe, 2014, 2:41
Breathe is a description of human incoherence about the concepts of borders, foreigner, migrations.
Bureaucracy is alienation. The "alien" or "alienated" one is driven by invisible voices against all the beauty of true human relationships.
Alessandro Inglima was born in Italy in 1982 and lives in London. He works in video post-production and as a film maker. He produces in dance, theatre and art videos. He's also musician, composer and sound designer for films.

Ausin Sainz (Spain) - Home World Home, 2018, 01:10
Ausin Sainz (Spain) – Home World Home, 2018, 01:10
We live in a desecured world. If we isolate ourselves in a crystal tower, we deny the reality that surrounds us. This prevents the world from improving. We need more empathy with people who unfairly do not enjoy freedom.
Ausín Sáinz has been formed the Faculty of Fine Arts of Salamanca (Spain). He studied the specialties of Painting, Sculpture, Graphic Design and Audiovisual Communication. He has come a long way from his beginnings to his latest video creations and urban installations. His work, of figurative and baroque aesthetic, disturbing and not at all complacent, has been able to be contemplated in numerous spaces both in Spain and in other countries.

Refugee 2022 - 2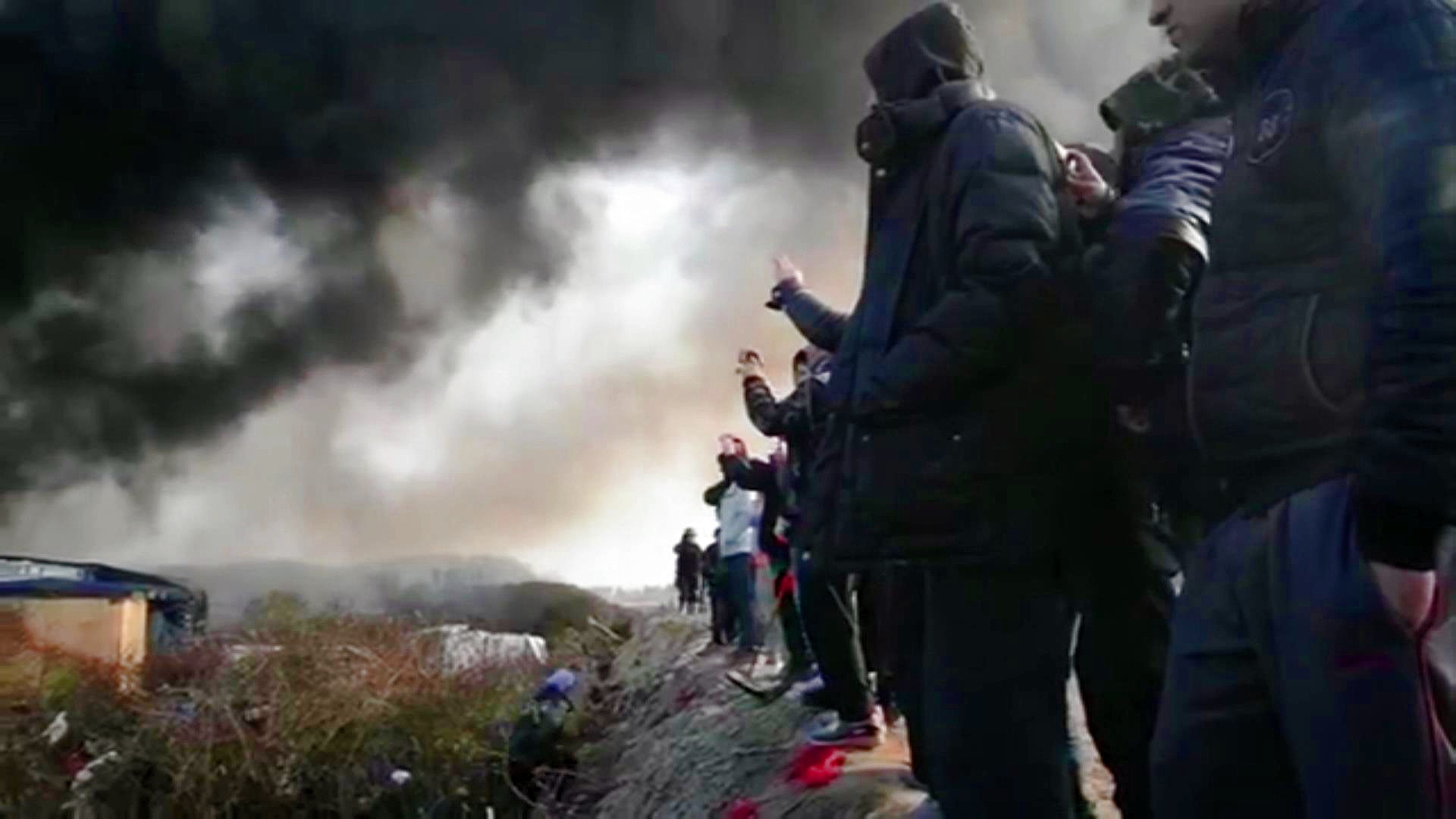 Mohamed Thara (Morocco) – As Long As I Can Hold My Breath, 2016, 9:40
Mohamed Thara (Morocco) – As Long As I Can Hold My Breath, 2016, 9:40
People in Europe speak currently of the "refugee crisis", as if the streams of refugees would come by coincidence. In fact, Europe and the old and new colonial superpowers prepared the fertile soil for all current conflicts, wars and civil wars in Middle East, Asia and Africa and the rapidly spreading terrorism. On the other hand, the climate change, natural and human made disasters and the economical, ecological, social and cultural collapse destroy the perspectives for people to remain in the homecountry, and search instead for the escape in flight. It is said, the refugee crisis would be the biggest since World War II, but the transmigration of people does not represent a new phenomenon in the history of human civilization, it is even like that, that the phenomenon of transmigration was always initiating a new era, a renewal and an important step forward to a next level of human civilization.
Mohamed Thara
was born in 1971 in Fez, Morocco. He lives and works between Fez and Bordeaux in France. As a multidisciplinary artist, he holds a National Diploma (DNSEP) in Visual Arts from the "Ecole des Beaux-Arts" in Bordeaux and a Master's Degree in Visual Arts from the University of Bordeaux-Montaigne, France. After having trained in Paris in the different films and photography technics, first, at INA SUP (Audiovisual National Institute) and then at Arscipro (Professional Film School), Mohamed teaches 'Aesthetics and Theory of Art' at the University of Bordeaux-Montaigne where he is currently writing his Thesis and preparing his Phd.
Painter, photographer, video artist and multi-talented performer, he tries to extend the boundaries of painting with a very personal pictorial work that questions the ambiguity of the representation. His performances question the sense of "living together" and give his images the capacity to make us analyze the world we live in.
Through his videos oscillating between tension and balance, giving birth and generating death, Mohamed questions the imminence of death to let us comprehend about life's fragility. His photographic work contains a promise of ritual writing, a thought rightly thrown into the world, a global and critical project about society through the moving image that raises many questions: history, memory, evil, identity, pain, chaos … Mohamed hunts the unconscious in beings' deepest level, creating new frontiers to deconstruct ideologies, which is the whole point of his artistic and critical approach.
Mohamed Thara has participated in numerous exhibitions around the world: The "Soho International Art Contest" in New York, USA the "Biennale of Contemporary Art in Sharajah", United Emirates Arab, the collective Grand Palais "Jeune Peinture" in Paris, France, the "Mutation" at the Museum – (CAPC) – of Contemporary Art in Bordeaux, France and also at the Cité Frugès-Le Corbusier in Pessac, the "Village des Arts" in Dakar, Senegal, at the "Essaouira's Photographic Nights International Festival" Morocco and many other artistic events. Several private collectors from France, Morroco and other countries have acquired his work.
Angelina Voskopoulou (Greece) – Blind Travelers, 2017, 1:27
Angelina Voskopoulou (Greece) – Blind Travelers, 2017, 1:27
There's André Breton's saying: "Man is the answer, no matter what the question is."
This can only be recognized through three paths: poetry, freedom, and love and they must inspire the same zeal and converge in order to form the same outline of eternal youth, in the most secret and devoid parts of the heart of man…
Time is like a liquid form object, (a 'runny' body), what is this that remains from this Liquidity? The body is the garment of life. It is aging, hurting, giving birth, bleeding, making love, changing and altering, wearing and dying. They are truly all present, even those who are absent become symbols of the Social mind that defines what must be done and how should be done.
Explosion of the moment: is revolution, youth, love, denial, demons inside us, battles and incomplete situations… all of us, blind travelers that pass … we must forget all but one, futility of the existence … Life-spectacle, (with reference to Guy Debord) Walking around wondering, like in films without images and plot, poems without words, composed of cries, whispers and roars. Is 'a map that transforms an object into its mirror image' and, by doing so, we will also try our best to circumvent our own resistance. The image in the mirror, right there in front of our virtual eye which might exist or not, is a boundless empty space with no beginning and no end, totally dissociated from all limitations of time and space, a bodiless expanse beyond.A descending line flowing to the ephemeral, dream ghosts.
Europe today… In other words, 'Where would I go, if I could go, who would I be, if I could be, what would I say, if I had a voice, who says this, saying it's me? Answer simply, someone answer simply'. Samuel Beckett"
Angelina Voskopoulou
Born in Athens, Greece on 14th May 1981. I am a graduate (BA with Distinction) in Fine Arts and Technology and I also have a Masters degree in Digital Arts(university of the Arts London). I am teaching at Athens cultural center Art and New Media . I am also working my own videos, as well as sculptures made from polyester. I am also the Co founder and video artist/director of 'state of flux' dance group.
On 2010, I was one of the Representative artists in European meeting of young artists, of the European network for town twinning, congress hall National Center of scientific research 'Democritus', Athens cultural center.
I have shown my work in many art festivals and exhibition spaces worldwide(Greece,Italy,Canada,Sweden,London,USA,Spain,Peru,Argentina,Bulgaria,Morocco)
Recently I was selected for the Biennial Edition of VIDEOFOCUS,Stigmart10 Videobiennale, special issue featuring videoartists and independent filmmakers. More over I am participating in The Mdina Cathedral Contemporary Art Biennale, 2015-2016. Last but not least I was selected for Cannes festival (short film corner, 2015)
Jake Martin Graves (UK) – On the Road to Relief, 2016, 23:00
Jake Martin Graves (UK) – On the Road to Relief, 2016, 23:00
10,000 refugees stand in the balance between chains of aid workers and a regiment of riot police. These are the stories of how a refugee camp is sustained.
For thousands of refugees and those seeking asylum, the Calais Jungle Migrant Camp was a shelter and a haven. Caught between the increasing demands of a growing camp and the regular police raids, this documentary reveals the chains of relief networks that entirely sustained the residents of the Calais Jungle over 8 months leading up to its demolition.
Jake Martin Graves
Over the past few years, I have focused my documentary practitioner on portraying issues and stories linked to the Migrant Crisis, immigration and asylum. I focus on the core theme of 'home': Saudade, the Portuguese name of my production company, translates as a 'nostalgic longing for homeland', and is a topic that has echoed throughout my work.
I have worked closely with humanitarian charities creating short form content highlighting relief campaigns in Syria. I believe documentary production can be complimented by formal academic research, recent publications have included Alphaville Journal (09/2015) and Digital Filmmaker (04/2014).

Refugee 2022 - 3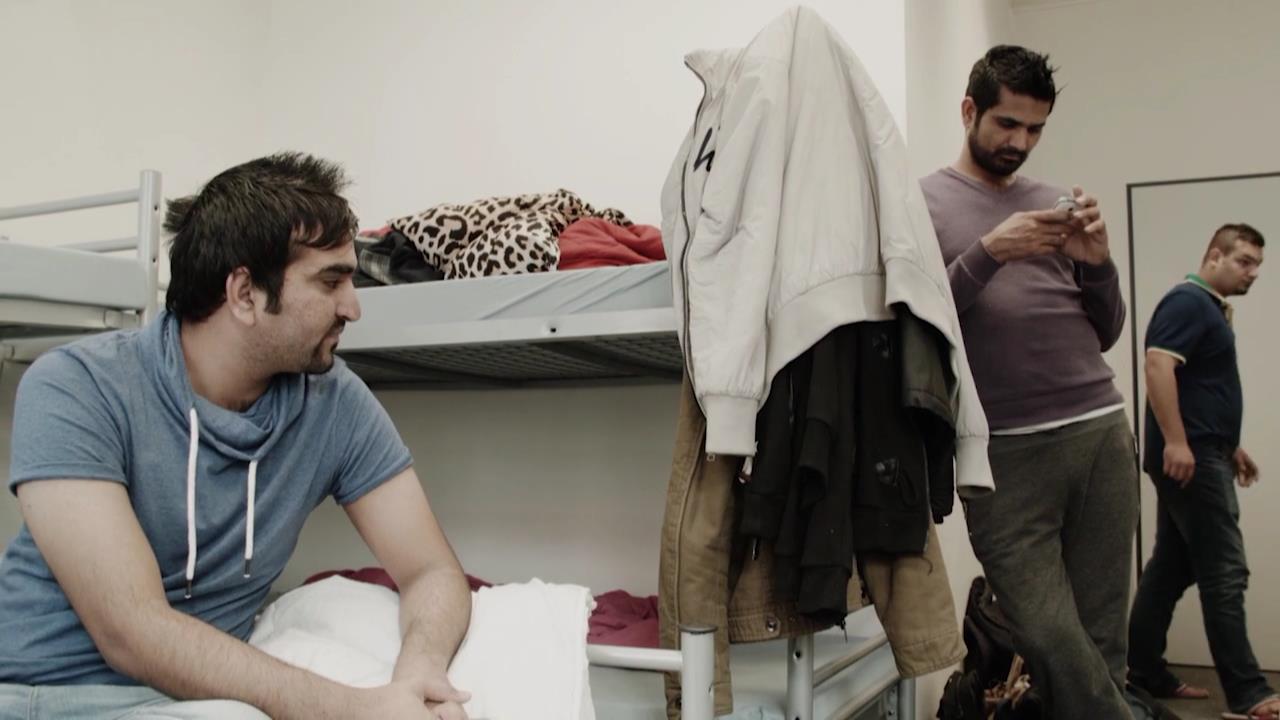 Daniela Lucato (Italy) When I dance, 2016, 67:00
Daniela Lucato (Italy) When I dance, 2016, 67:00
For a cultural project, four dancers from Israel, Spain and Italy explore and interpret with their bodies the stories of some refugees from Pakistan living in camps outside Berlin.
Daniela Lucato (1977, Italy)
started playing theatre in Padua parallel to her studies at the
university. After her degree in Philosophy with an anthropological thesis on contemporary dance,
she moved to Rome, Wellington and finally Berlin where she worked as an actress for films/
theatre. In 2013 she wrote and directed the theatre piece "Call Me Reality" that participated to
several theater festivals. The Birthday (2014), her first short film she wrote and directed in
mandarin/english language, has been officially selected from 22 international festivals (among
these Micgenero, Frameline, ShanghaiPride where the film was also nominated for the best
cinematography). Connecting Fingers (2015) is her last dance-theatre production. When I dance
(2016) is her first feature documentary.